January 30th – February 1st
Hegra Conference of
Nobel Laureates &
Friends 2022
New Openings: Decisive Moments for a Decisive Decade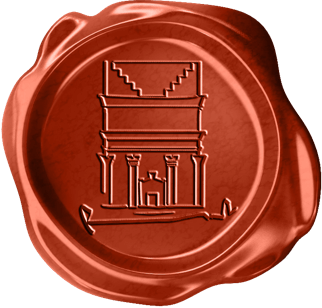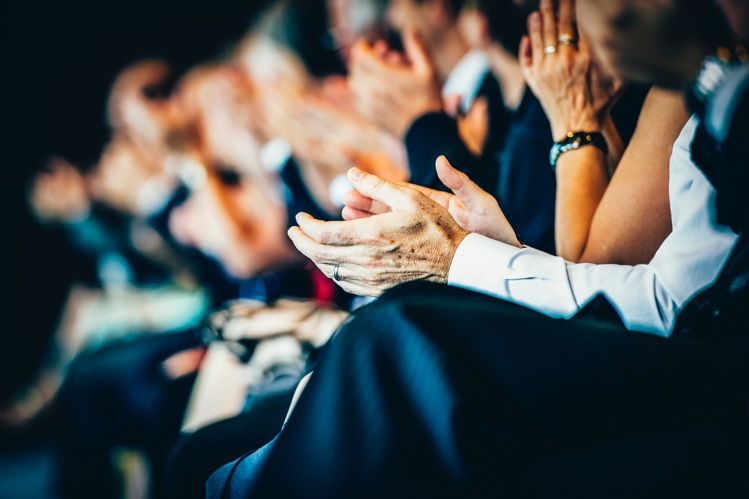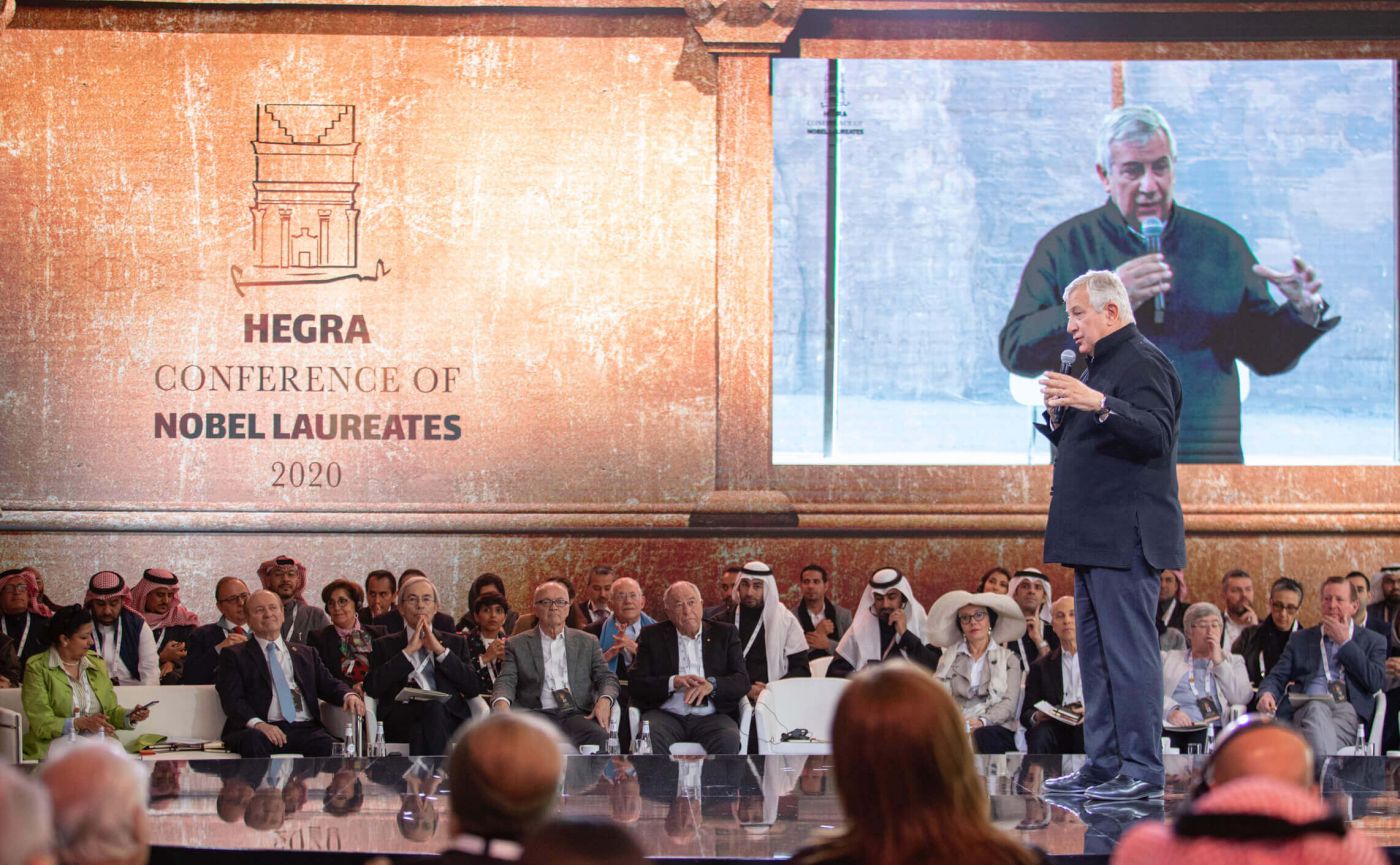 Hegra Conference of Nobel Laureates & Friends 2022
The Hegra Conference of Nobel Laureates & Friends is an extraordinary gathering of global intellectual leaders, uniting as one community in the Nabataean civilization's historic region of AlUla, home to Saudi Arabia's first UNESCO World Heritage Site: Hegra.
AlUla –
A Worldwide Destination
Located in a breathtaking Saudi Arabian desert oasis, 1,100 km from Riyadh and 200 miles to the north of Madinah, Alula is a place of extraordinary natural and human heritage. A cradle of human history, rock art and carved inscriptions reveal the presence of great civilisations past including the Dadanites, Lihyanites and Nabataeans, each of whom chose this unique region to build their kingdoms.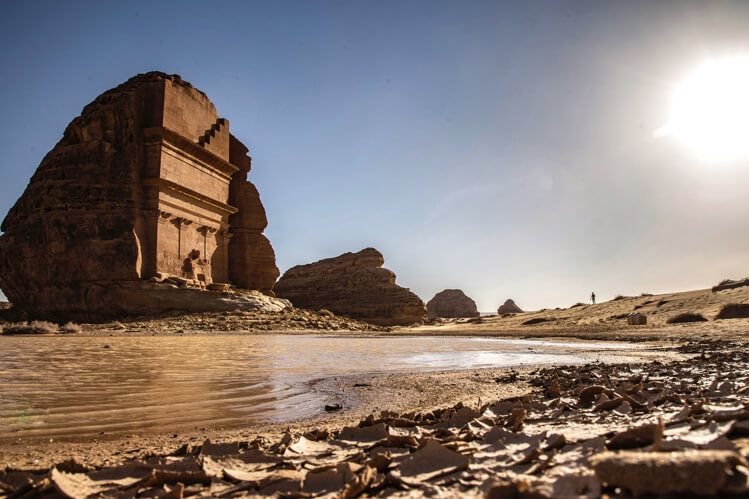 Royal Commission
for AlUla
Established in July 2017 by royal decree to lead destination development of Alula as one of the Kingdom of Saudi Arabia's priority giga-projects at the heart of VISION 2030, the Royal Commission for AlUla (RCU) is committed to the protection, preservation, re-invigoration and promotion of this region of extraordinary natural, historical and cultural significance.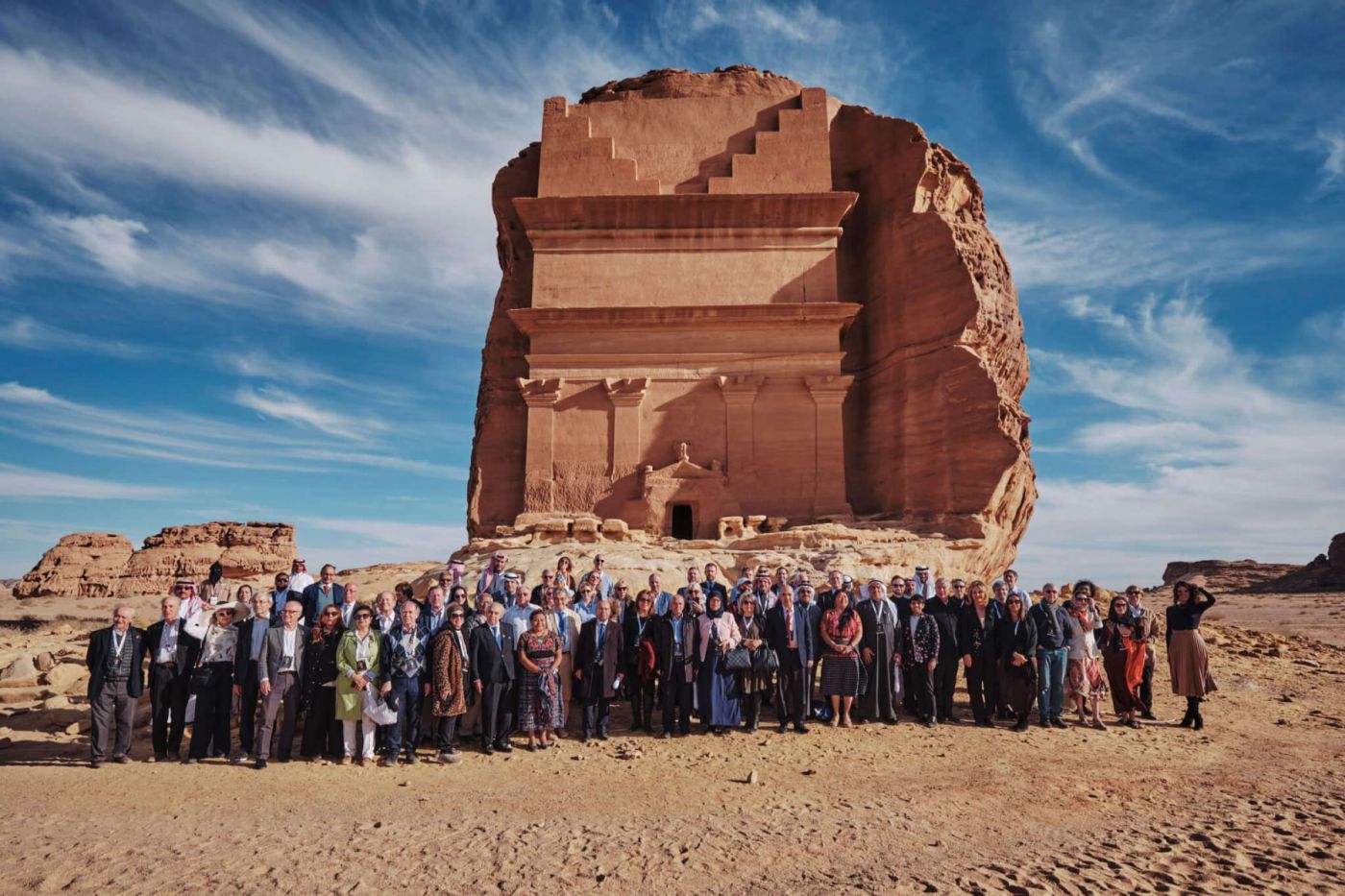 Impressions from 2020
The Conferences of Nobel Laureates & Friends bring together Nobel Laureates of Peace, Economics, Literature, Physics, Chemistry, Physiology and Medicine with distinguished social and political leaders to discuss the leading social problems and offer solutions to improve the state of humanity and the world.
Transmission:
A Shared Heritage
Transmission is a fundamental principle not only of any civilisation but also of humanity as a whole. It is transmission that allows us to bridge the past and the present in order to build a future that honours our ancestors while caring for our children. Understanding and appreciating our history and culture while sharing it with new generations is crucial to improving the state of humanity in these uncertain times.